Firmware update
13-12-2016: a new firmware update, and a very important one! From this moment, it's possible to install the Connectivity Kit and Prime Emulator software on an MAC and to run your updates from there, as well as control the machine(s). Also, different apps, for iOS, Android and Windows will connect to the Connectivity Kit, which can be very helpful in a classroom environment.
New in this release
Mac compatibility
Picture as a background
Sketch and manipulate a user-defined fit in Statistics 2Var
Manipulable graphs and additional functions (cubic, power)
Apps connect to Connectivity Kit
Allow U(n+1)=U(n) form for defining sequences
Split stems by 5 or by 10 in stem-and-leaf plot in Statistics 1Var
Haptic feedback
HP Prime Connectivity Kit Installer - Windows
HP Prime Virtual Calculator Installer - Windows
HP Prime Connectivity Kit DMG - macOS
HP Prime Virtual Calculator DMG - macOS
21-04-2016: A very extensive firmware update for Prime. Read the full release notes on the forum. Here's the highlights:
Use the touch screen to move and stretch your function plots and see how your changes affect the equation
Enhanced touch screen curve sketching with cubic support
Add a picture to the background of any graph.
Draw your own fit with your finger in the Statistics 2Var app
Improved help throughout the system
Quality and reliability improvements
New is sketching a line on any picture.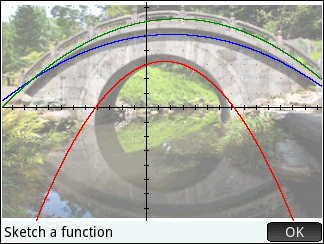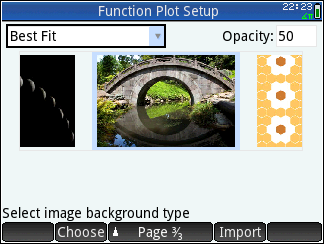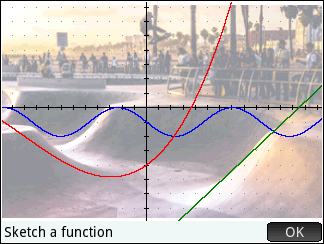 Also new is the 'procter mode' for exams. With one push on a button you can set a full class into exam mode. A manual will be found in the download section of this website.
24-06-2015: A small update was released to fix some minor bugs. The full release notes can be found below.
15-05-2015: HP released a new version of the firmware for HP Prime and Connectivity Kit. Some interesting new functions were added and existing functions updated. The update is automatically prompted when you start the Connectivity Kit.
New in the "Features" app: it is now possible to define a function and get its algebraic expression from a sketch. (MENU-FCN-SKETCH)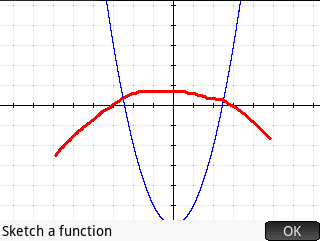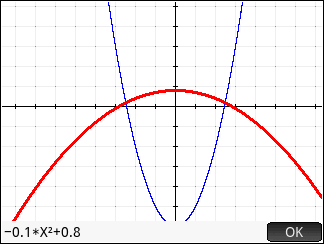 New in the application "Stats": four new charts have been added to the plot options, including the pie chart.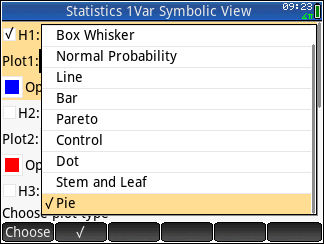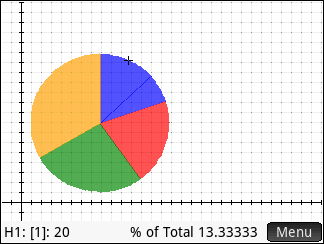 New functions added: DDAYS, DATEADD and DAYOFWEEK.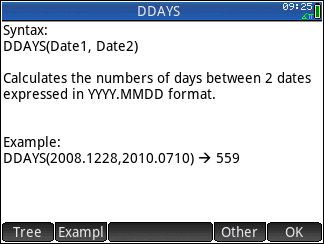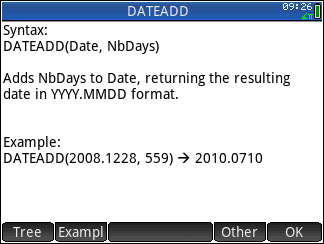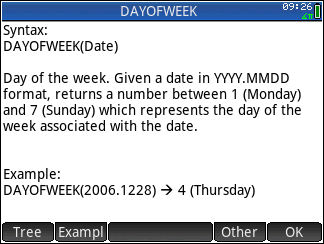 Full Release Notes for firmware version 11226
Full Release Notes for firmware version 10637
Full Release Notes for firmware version 10637